Spring has arrived here in southern Michigan and the flowers are once again blooming, so I thought a free printable coloring page was just the way to celebrate. Seems like there are adult coloring books everywhere in the stores now, and honestly, I love it! Coloring is total zen. Its relaxing, fun, and even makes me happy after a tough day.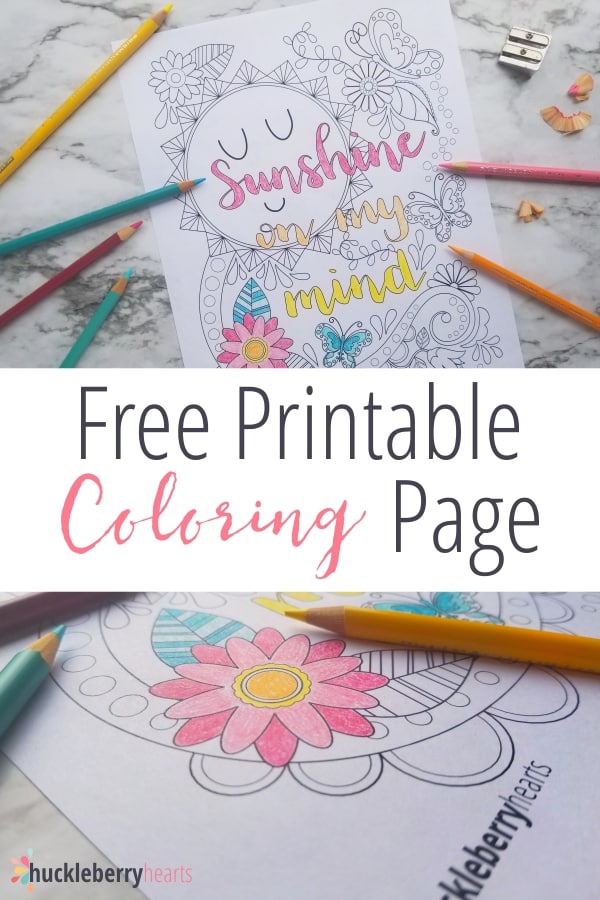 You know that feeling when you walk outside in the sunshine and feel the warmth of the sun on your face? That was the inspiration for this free printable coloring page. But even in the dead of winter, you can still imagine the smell of fresh cut grass and blooming flowers when you color this page.
Free Coloring Pages for Kids
The kiddos can get involved with this coloring page too, with its whimsical and sweet sunshine face and swirly leaves and flowers. And I threw in a little brush lettering quote in for good measure. You can even print this to color and give it to mom for Mother's Day! She would totally like that, maybe hang it on the fridge too.
Related: Sit back and relax while you color on this free Flower Doodle coloring sheet.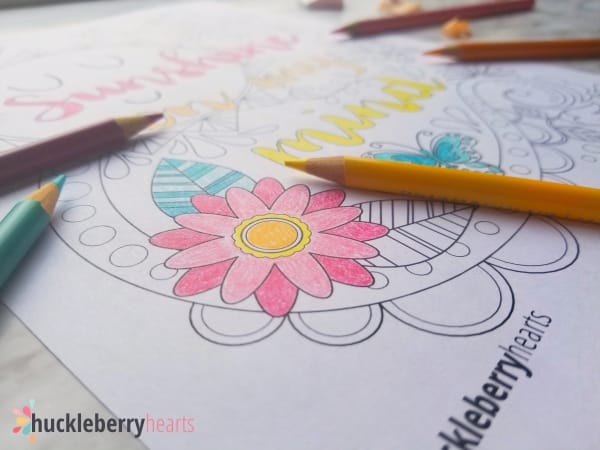 And if you like making mom gifts (mom loves handmade gifts by the way) you might want to check out my Mother's Day watercolor bookmarks tutorial and free printable. Its super easy to make if you have some watercolors on hand, and if you don't, I've included a free printable as well. Oh, and grab my other watercolor printable too. You can't have enough free watercolor right?!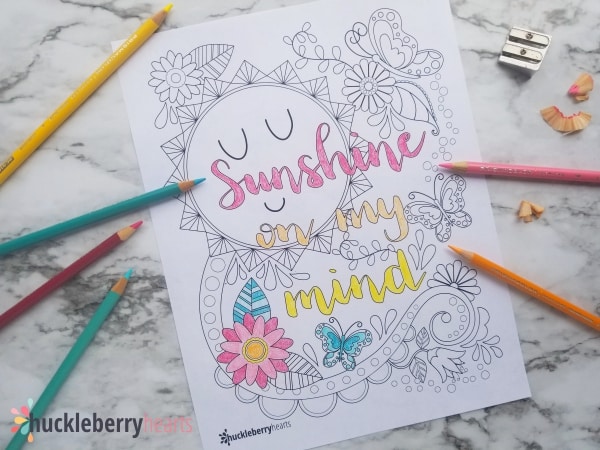 Ready to get started with your free Sunshine on My Mind coloring page? Just enter your email below to subscribe to my new Free Resource Library. Get instant access to all my free resources such as SVG files, coloring pages, free clipart, and more. I will be adding more items to this library and sending out occasional emails when new items are posted in the library. I'm super excited about this new 'VIP' club, so let's get started!