Today I want to share this free printable winter coloring page for kids, full of all kinds of winter fun! From hot cocoa, to winter mittens, this is sure to keep the little ones busy on a cold winter afternoon.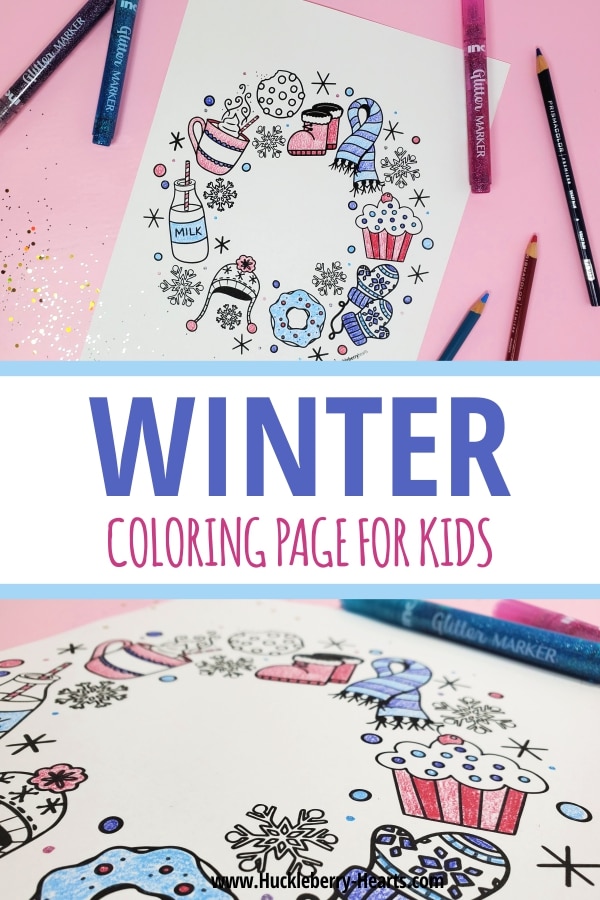 I love this printable because I used graphics from several of my favorite winter clipart sets – Milk and Cookies, Kawaii Donuts, and Holiday Cupcakes.
Now crayons are probably the preferred way to decorate these free coloring pages, but don't forget that markers, colored pencils, gels pens, and stickers work too!
Related: Paper Plate Penguin Craft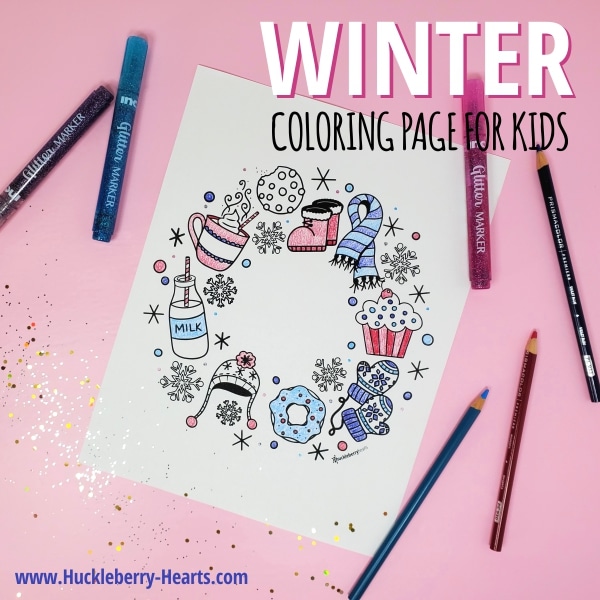 And if the kids want to get really creative, try glitter markers to add a little sparkle to those coloring pages! I got mine at Michael's, but you can find them at any craft store or on Amazon.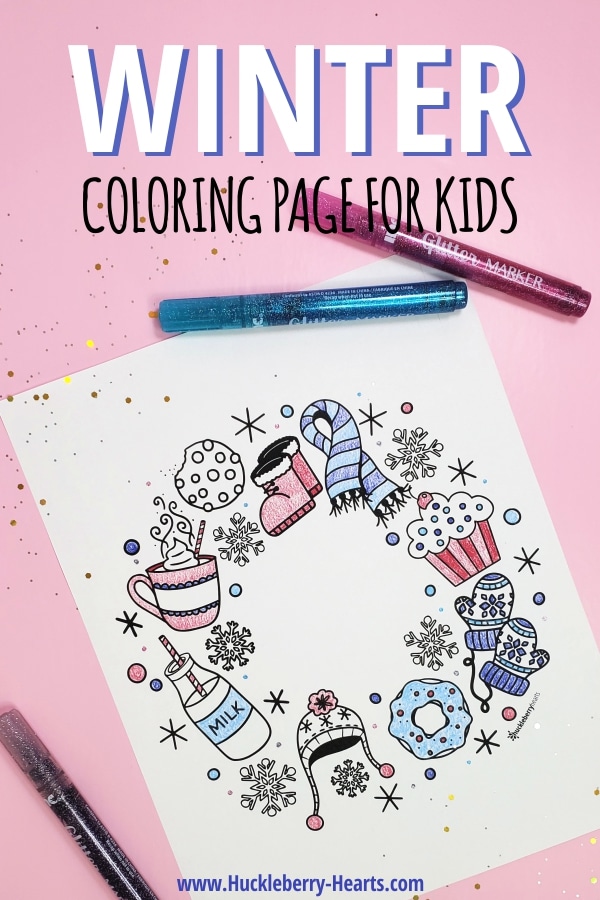 Are you a member of my Free Resource Library? If you are, you know what to do… go download your free Winter Coloring Page here!
If you aren't a member, no worries, you can join for free! Simply enter your email address below and go check your inbox. You will find an invitation to the library with your link and password. Just follow the directions and head over to the library. There's lots of free goodies in the library, so go ahead and look around!