Something about the first fall leaves and pumpkin spice latte that gets me excited about the autumn season, and so I thought, maybe its time for a free fall coloring page! Now, to be honest, I haven't seen any leaves falling yet, and I haven't had my first pumpkin flavored frappe of the season, but I still love all things fall! Now, I'm a big fan of summer, and the idea of it being over does make me sad. Thankfully summer isn't over quite yet, but there's nothing wrong with being prepared for the next season, right?
Autumn does have many wonderful things to celebrate, the beautiful leaves changing colors, cooler temperatures, football, the start of school, warm cozy sweaters, cute boots, and of course…. pumpkin everything!
For those of you who hate pumpkin spice, I'm so sorry. Its everywhere these days, you can't avoid it anymore. But I don't think you need to be a fan of pumpkin spice to enjoy cute fall pumpkin coloring pages. And, as usual, I just had to include some hand lettering in it too.
Related: Download your free Welcome Autumn SVG printable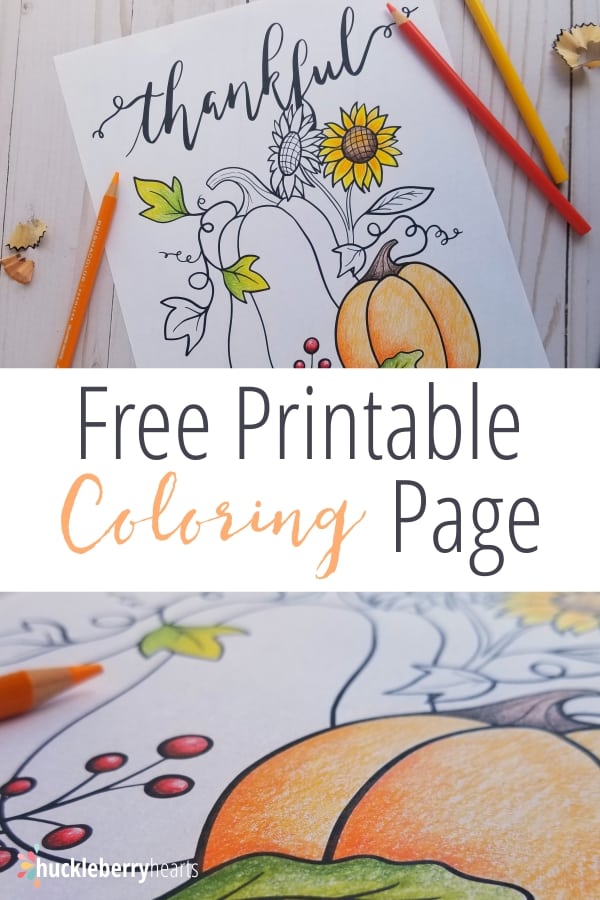 Making these free printable coloring page for adults is easy and loads of fun because I draw it in my procreate app on the ipad, so its a snap to create. I literally drew this while in my recliner drinking my morning coffee (no not pumpkin spice latte) although the more I think about it, I'm really wanting some now! I can easily sketch out my design, then begin drawing out the page. Once finished, send the document to the storage of your choice, mine is Dropbox. Then I can just import the design into Illustrator to do some touch ups and boom, done! Altogether, I spent about 40 minutes making this page.
If you are on the fence about getting an ipad, I would highly encourage you to purchase one. I have the 12.9 ipad pro and I purchased the Procreate app for $10. You do need the apple pencil too which is around $100. Its a big investment, but certainly worth it.
Drawing in Procreate is so easy, and it has taken my hand lettering skills to new heights. There are a ton of great Procreate brushes you can purchase too. I use and love the Procreate Fine Calligraphy Brush from LePunktNoir. Its what I used in this free coloring page. I also use Thin Ink from Sasha Hickson. These two brushes are my favorite go-to brushes for hand lettering right now.
And of course if you enjoy free printable coloring pages for adults, you might also like my Sunshine On My Mind, a fun and whimsical coloring page.