Hey all, so is anyone else here obsessed with pineapples? I'm seeing them everywhere, and honestly I love them!  I especially love all the Be a Pineapple quotes, so of course, I just had to make my own. I think making the little pineapple from my new Tiki Bar clipart set and the tropical flowers from my Aloha clipart set  inspired me to whip up this watercolor pineapple.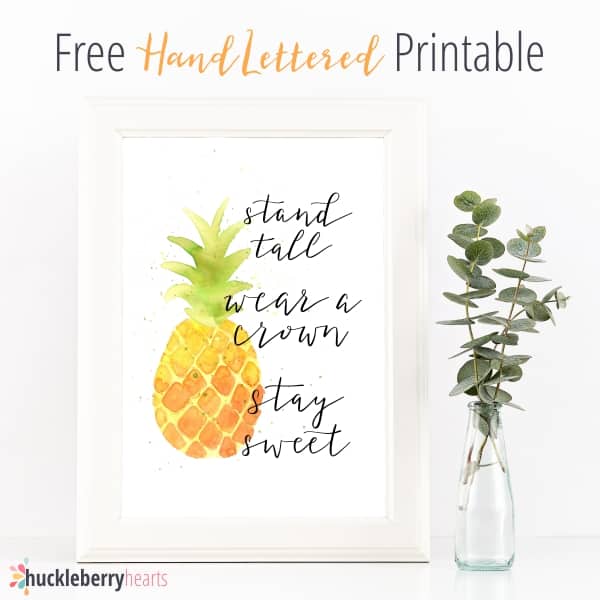 Something about bright yellow and limey greens that feels summery and fun. Makes me want to get out my sunglasses and head outside in the fresh air. Its been hard to work in my studio lately and not want to sneak outside in the sun and warm temperatures. Winter here was so long and cold, I'm ready for some serious summer fun! And what better way to do that than a free printable, right?
Are you sensing a theme here with my blog posts and new clipart sets lately? Summer is here and I'm ready to celebrate that! Even if you can't get outside to enjoy the warm weather, or maybe you are on the other side of the world from me and its winter, this free printable is sure to cheer up your space.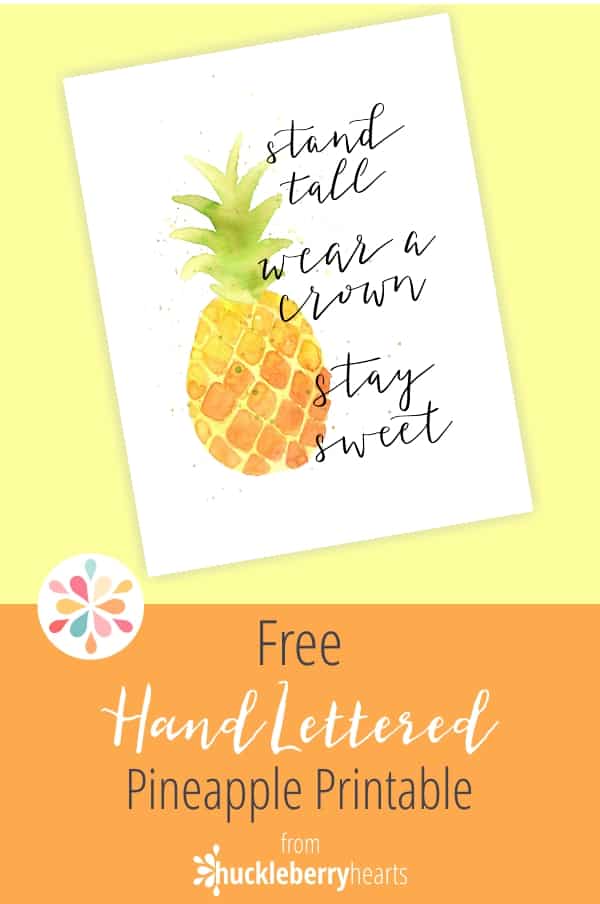 And that cute pineapple quote, I hand lettered it on my ipad in the Procreate app. If you haven't tried hand lettering with the procreate app yet, you're seriously missing out. I highly, highly recommend that you try it. It has changed up my hand lettering game for the better, and I'm hoping to add a few new script fonts to my shop soon that were made using Procreate. In fact I have about 3 sets of script fonts in the works as I'm writing this. But since starting the blog, they keep getting pushed back.
So, who's with me this summer? Are you ready to stand tall, wear a crown, and be sweet? I know I am, hellooo summer!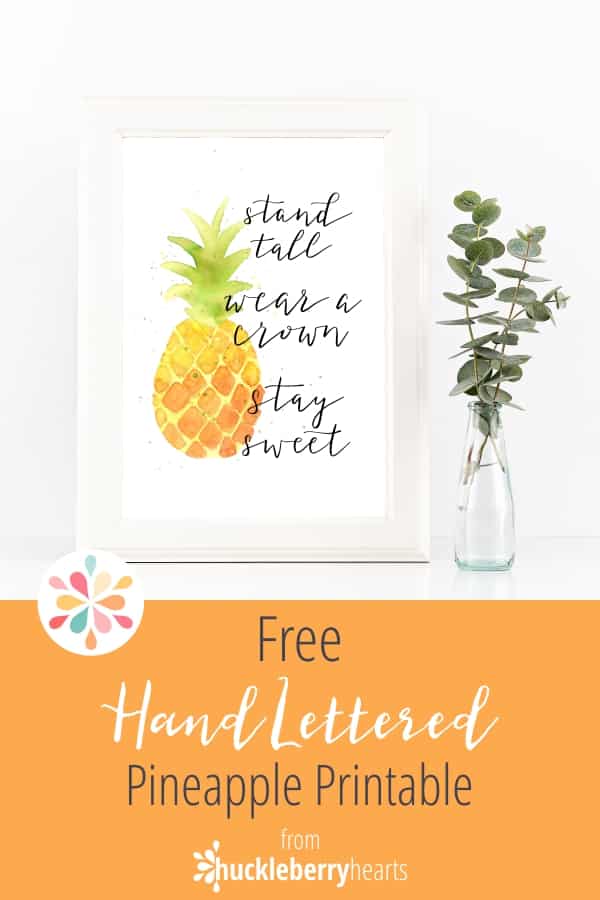 So, are you ready to download your free Be a Pineapple printable? Just enter your email below to subscribe to my new Free Resource Library. Get instant access to all my free resources such as SVG files, coloring pages, free clipart, and more. I will be adding more items to this library and sending out occasional emails when new items are posted in the library. I'm super excited about this new 'VIP' club, so let's get started!