This post and the images within it may contain affiliate links. If you purchase through them I may make a commission at no extra cost to you. Please know that I only recommend products/services that I have personally used and love.
Hey friends! I'm so excited to share this new and festive Christmas coloring page – a super cute holiday wreath printable for kids. And if you love those free coloring pages for Christmas, be sure to get my Santa coloring page too.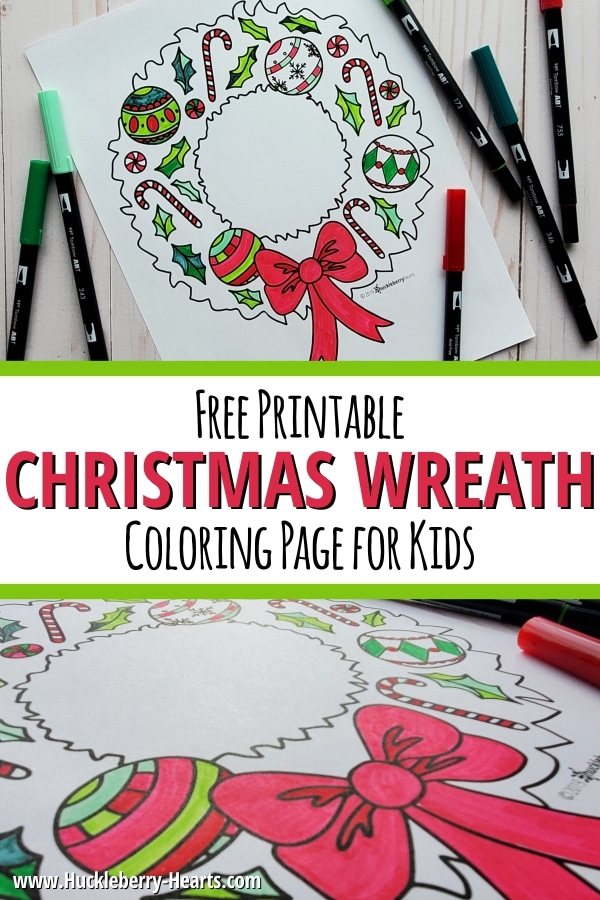 Festive Christmas Wreath Printable for Kids
Kids get so excited for Christmas, printing out a free coloring page for them to decorate is a great way to spend a winter afternoon while we wait for Santa's big day.
Related: Sunshine Coloring Page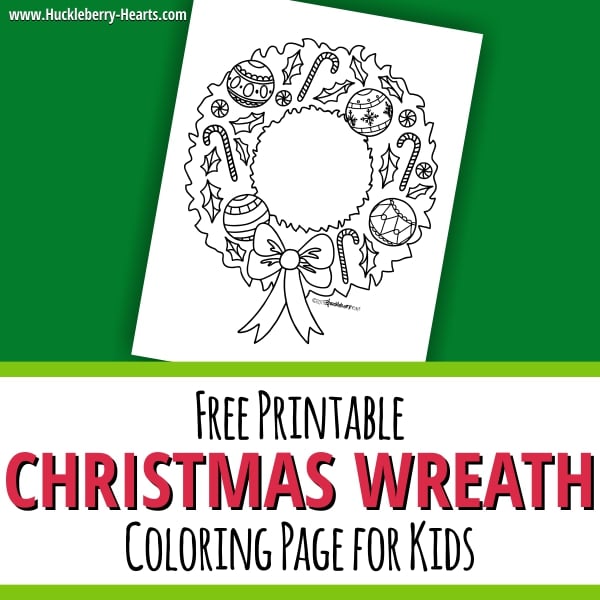 Of course kids usually reach for crayons or their crayola markers when it comes to coloring. But I couldn't help use my Tombow markers to decorate this cute Christmas wreath. I love my Tombow markers, and honestly I don't use them as much as I would like. They really are bright and vibrant, and they lay color down nice and smooth.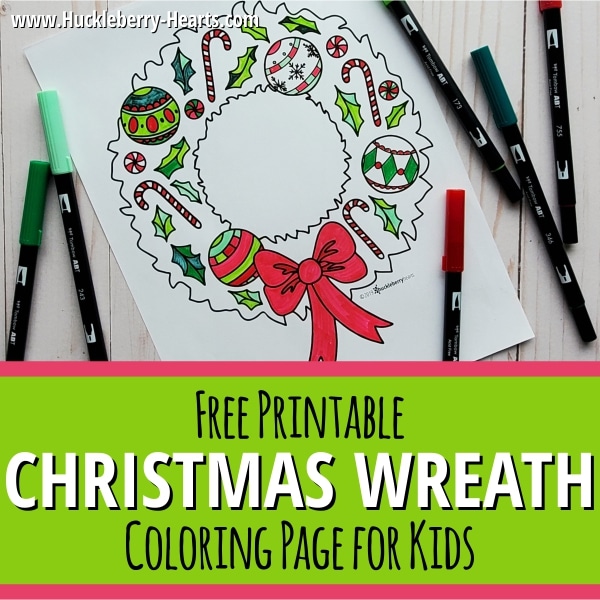 Are you a member of my Free Resource Library? If you are, you know what to do… go download your free Christmas Wreath Coloring Page here!
If you aren't a member, no worries, you can join for free! Simply enter your email address below and go check your inbox. You will find an invitation to the library with your link and password. Just follow the directions and head over to the library. There's lots of free goodies in the library, and more being added all the time!