Its time to get out the paint and yarn, and make a paper plate penguin craft. The kids will love to paint and weave yarn with this cute penguin!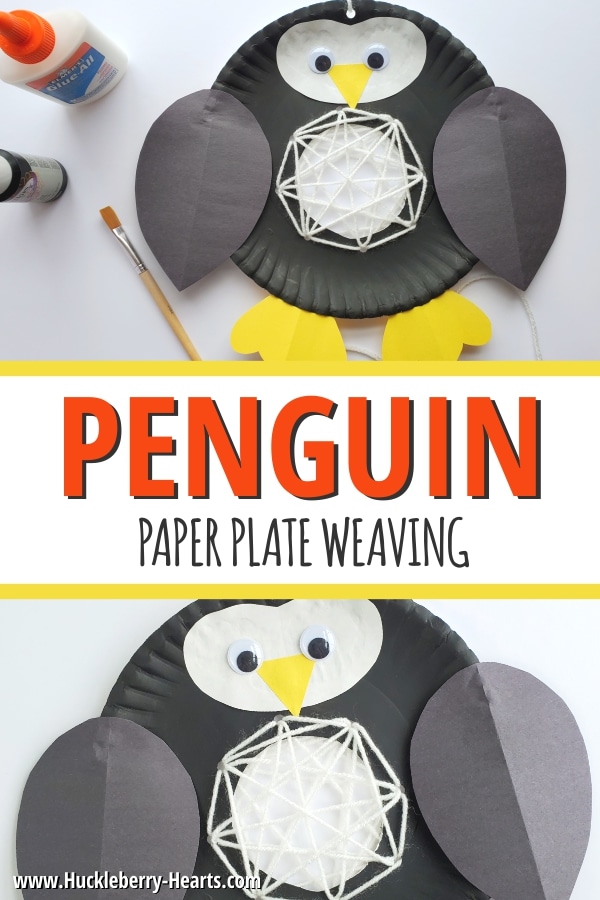 Paper Plate Penguin Craft
This post contains affiliate links. As an Amazon associate, I earn from qualifying purchases.
This penguin craft is a fun and easy craft for kids, so let's get started! Supplies you will need:
Construction Paper (Black, White, and Yellow or Orange)
Yarn
Pencil
Glue or Double Sided Tape
Clear Tape (optional)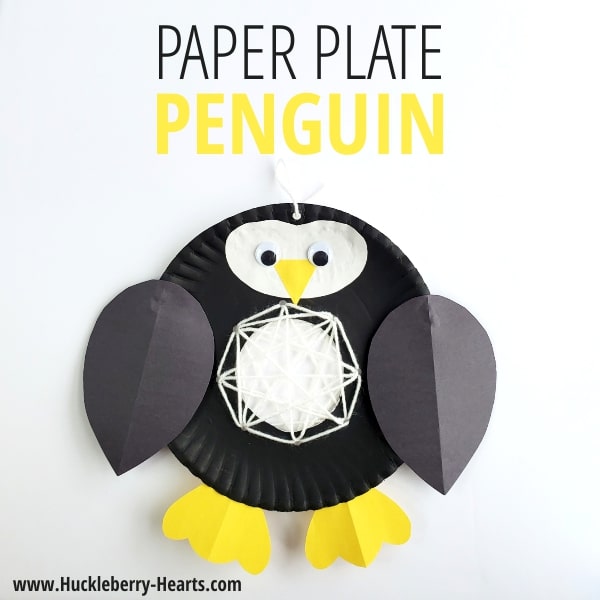 Begin by drawing a circle onto your paper plate, I used a cup to help me do this. Carefully cut out the circle with scissor, you may want to help the little ones do this part.
Related: Free Printable Winter Coloring Page for Kids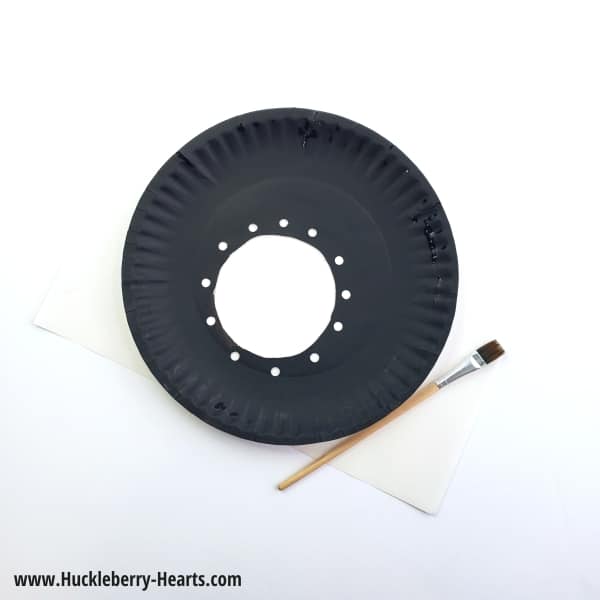 Then, using a hole punch, make several holes around the cut out. Then paint the entire front of the plate black using craft paint.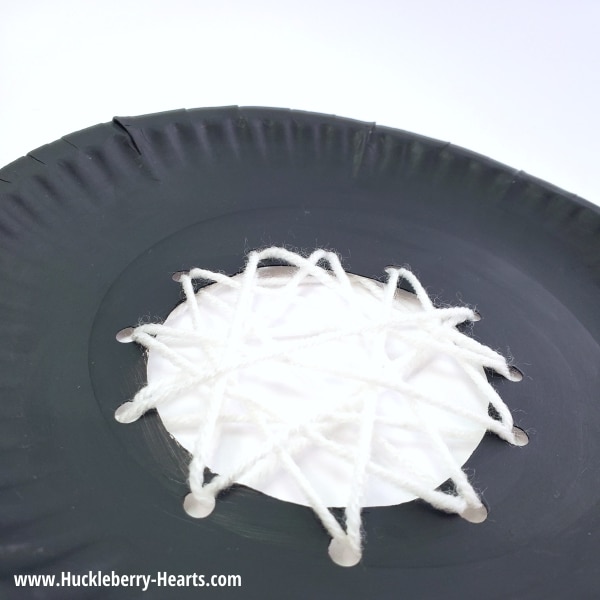 Once the paint has dried, its time to weave the yarn for the belly of the penguin.
FYI: I found that weaving the yarn now is much easier than waiting until all the paper parts are attached as they may get caught and rip. I taped the ends of the yarn to the back of the plate, but you can also tie them on.
Now its time to cut out the rest of the parts of the penguin.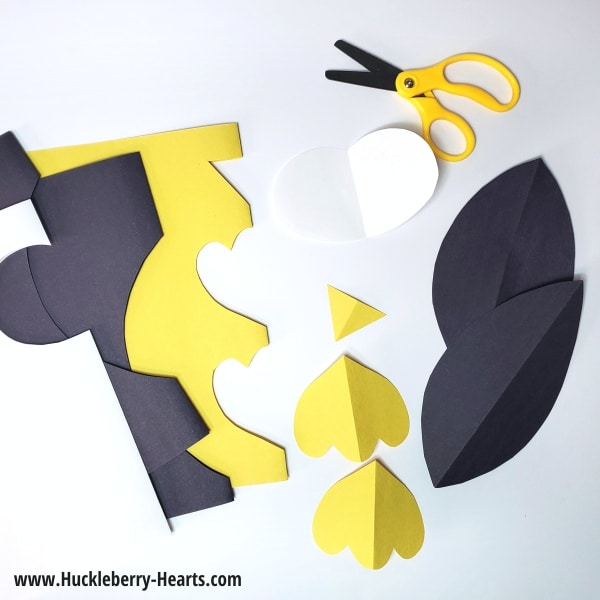 Fold your construction paper in half and cut out the arms of the penguin. Then cut out the white part of the face and a triangle shape for the beak. Then finally, cut out two feet.
Attach the arms, face, beak, and feet to the paper plate using glue or double sided tape. Then glue on the eyes.
Finally, punch a hole at the top of the paper plate and tie a small piece of yarn to the top to hang up your penguin.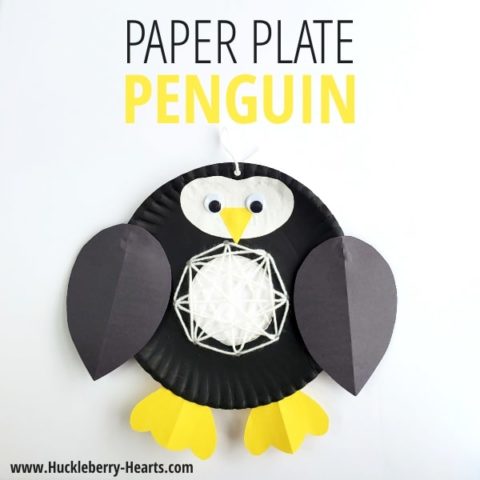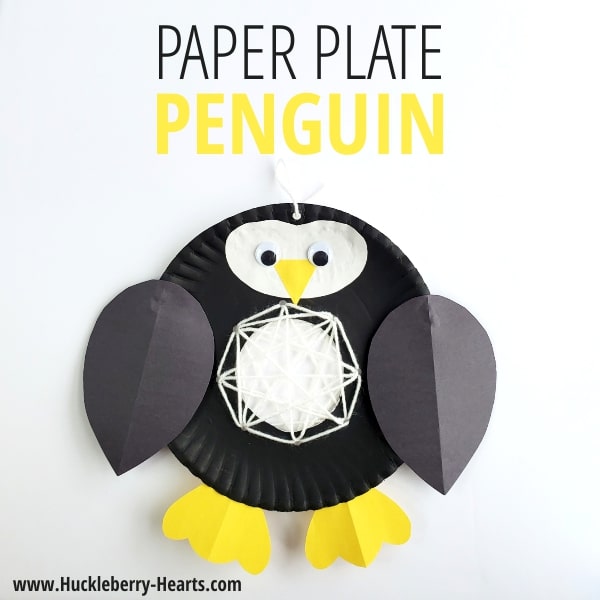 Make a Kids Paper Plate Penguin Craft
Yield: 1 Paper Plate Penguin

Active Time: 30 minutes

Total Time: 30 minutes

Fun and easy paper plate penguin weaving project for kids. A fun craft for kids to learn simple sewing and painting skills.
Materials
Paper Plate
Black, White, and Yellow or Orange Construction Paper
Black Craft Paint
White Yarn
2 Googly Eyes
Glue
Tools
Paint Brush
Scissors
Pencil
Hole Punch
Instructions
Cut a Hole approx. 3-4 inches large in the center bottom of the paper plate
Using a hold punch, punch several holes equally spaced around the outside of the hole
Using black craft pain, paint the front of the paper plate
Then begin weaving yarn into the small holes
Once finished weaving, tape or glue ends of yarn to the back of the paper plate
Then cut out arms, feet, face, and beak of penguin from construction paper
Glue paper parts and googly eyes to the paper plate
Using hole punch, punch one hole at the top of penguin and thread ribbon or yarn through to hang up penguin