Today I want to share this free St Patrick's Day game printable with you! Bingo is such a great game to play, especially for classroom parties. So let's see if the luck of the Irish is with us today, and download some fun!
I love these printables because I used several of my clipart sets, St Patrick's Day clipart, and Rainbow Unicorns in the design.
Related: Free Printable Valentine Bingo Cards
With this bingo game, I've included 6 different bingo cards, and extra large calling cards. This makes it easy to share the image if you are playing this game with a classroom or large group. And the fun images make it easy for preschool and elementary kids to match and play along.
St Patrick's Day Game Printable
Bingo is any easy game to play, but if you haven't played it before, let me explain how it works.
First, cut out all the calling cards.
Then hand out one bingo card to each player.
Next shuffle the calling cards.
When a calling card is chosen, show all the players so they can find that image on their board.
Using candy or some time of game piece, mark each image as it is called.
Once the player has matched all the images in a row, either straight or diagonally, they shout out 'bingo'!
Related: Free Easter Bookmarks Printable
If you are using this bingo game for a large classroom, you may want to break the children up in smaller groups to play, or know that you will have multiple winners each round as there are only six different bingo boards.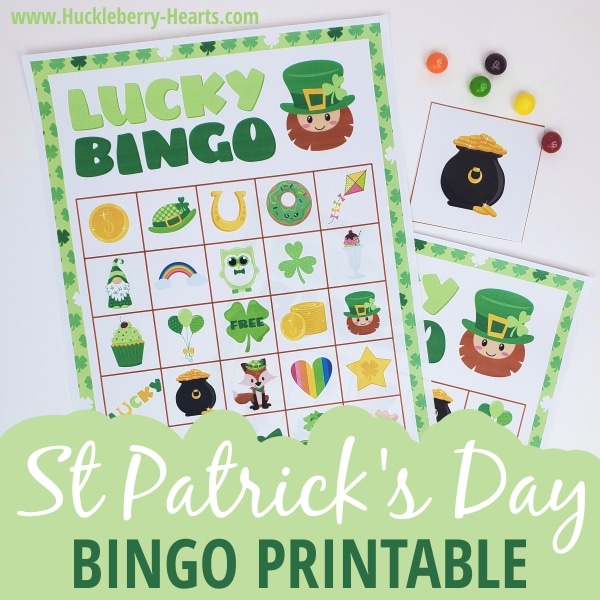 You can print these bingo cards on regular paper, or if you want to reuse the boards and cards, print on cardstock or run them through a laminator.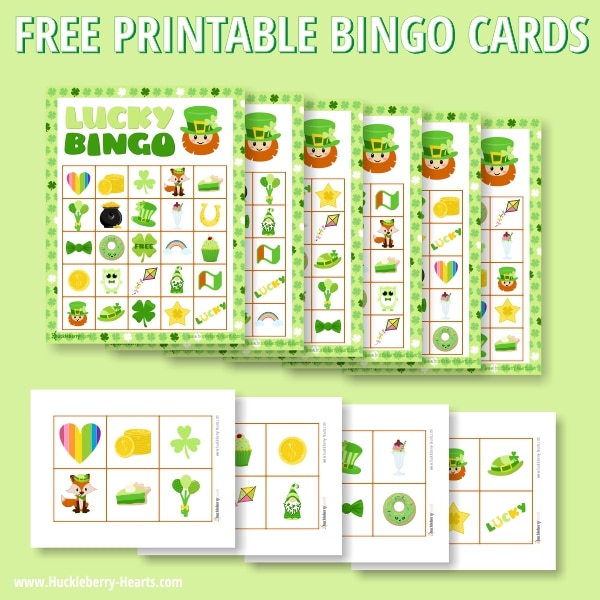 Are you a member of my Free Printables Library? If you are, you know what to do… go download your freebies here!
If you aren't a member, no worries, you can join for free! Simply enter your email address below and go check your inbox. You will find an invitation to the library with your link and password. Just follow the directions and head over to the library. There's lots of free goodies in the library, and more being added all the time!