These printable Valentine bingo cards are a fun and sweet way to celebrate the holiday! With cute valentine characters, kids will find this Valentine's Day game exciting and easy to play.
Related: Easy DIY Valentine's Day Garland
I love these printables, because I used several of my favorite Valentine clipart sets, Valentine Snowmen, Valentine Penguins, and Valentine Sweets.
What's fun about this game is you can use markers or paper hearts to cover the squares that have been called, or you can opt to use candy hearts or any other small Valentine's Day candy of your choice.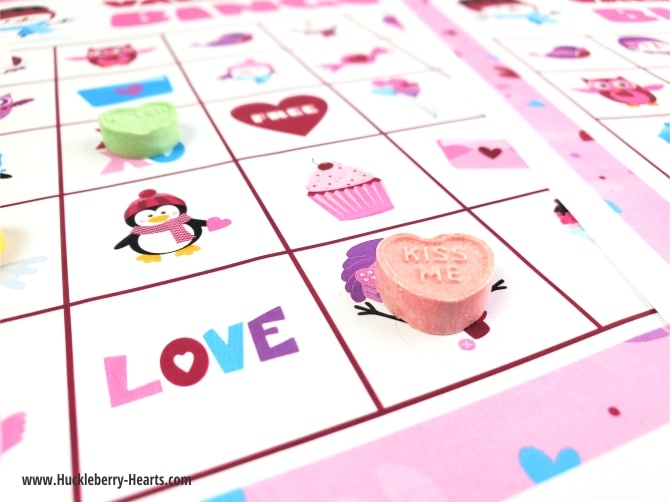 I've made 6 different boards and 4 pages of extra large cards to call out the squares. A great Valentine's Day party game for the classroom, children's parties, or at home with the kids.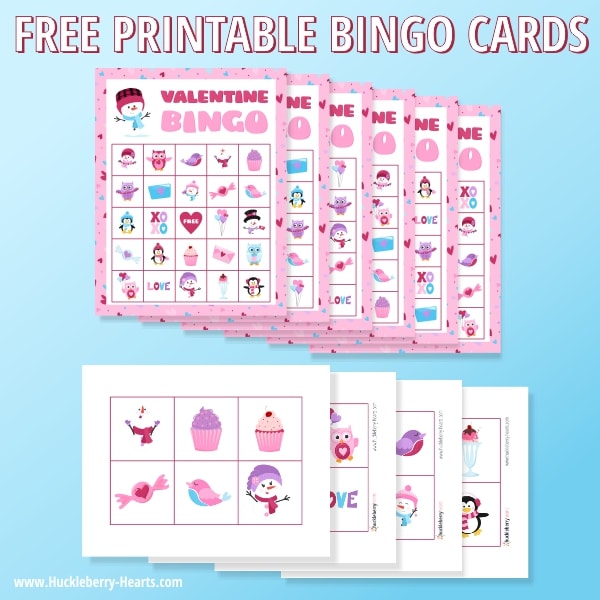 Printable Valentine Bingo Cards
The game is very simple, begin by cutting out the call cards. Second, hand out one bingo board for each child. Then mix up the call cards, and when you choose one, hold it up to show the children. The kids can then mark each square they have on their board that matches the call card. The first child to match all squares in a horizontal, vertical or diagonal row wins and yells out 'Bingo!'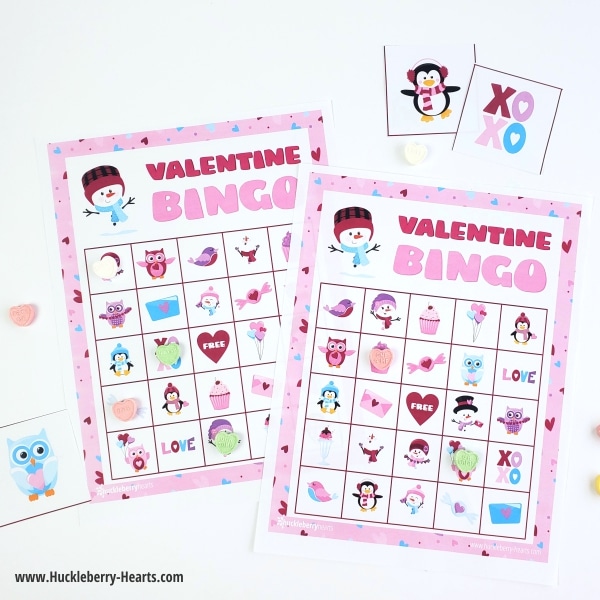 If you are using this bingo game for a large classroom, you may want to break the children up in groups to play, or know that you will have multiple winners each round as there are only six different bingo boards.
Related: Free Printable Unicorn Valentine Cards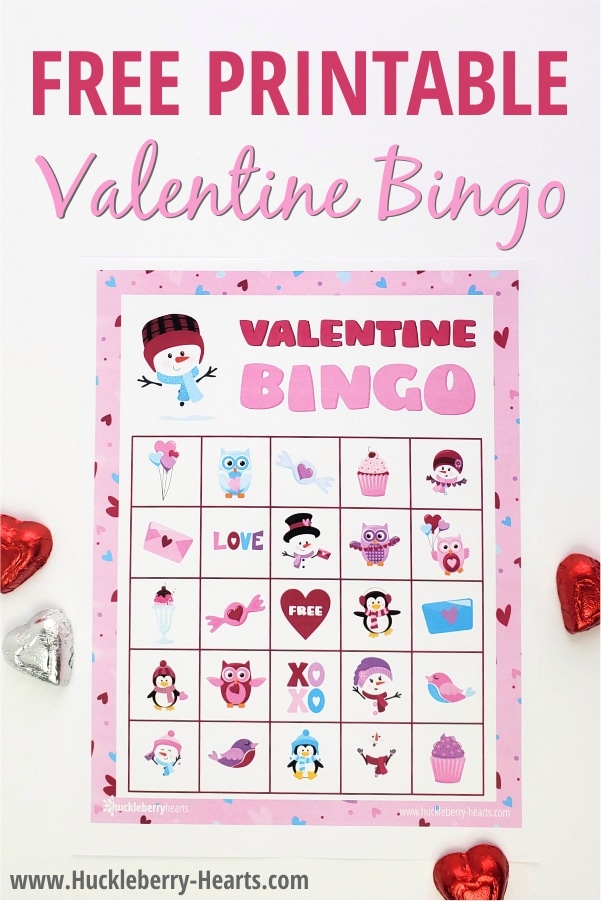 You can print it on regular paper, or if you want to reuse the boards and cards, print on cardstock or run them through the laminator.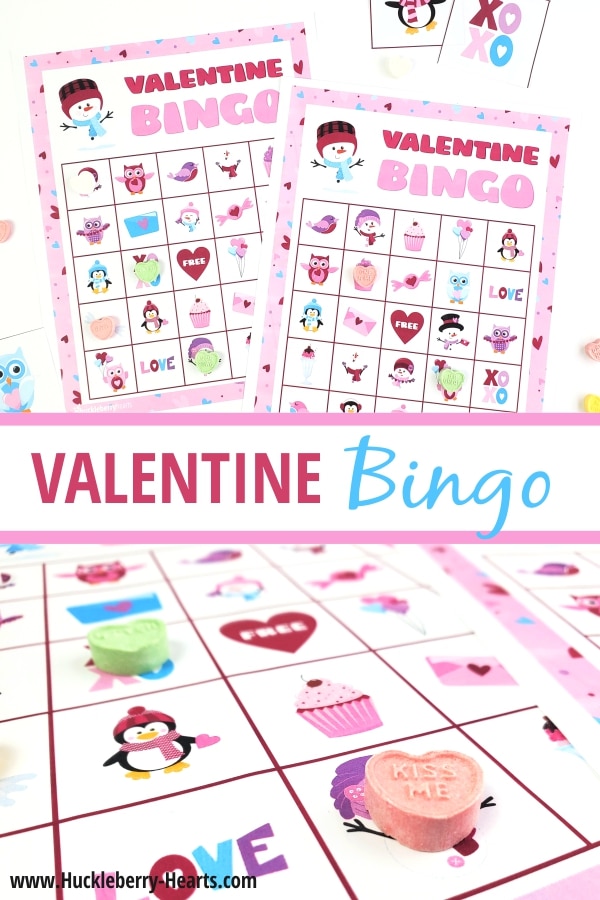 Are you a member of my Free Resource Library? If you are, you know what to do… go download your freebies here!
If you aren't a member, no worries, you can join for free! Simply enter your email address below and go check your inbox. You will find an invitation to the library with your link and password. Just follow the directions and head over to the library. There's lots of free goodies in the library, and more being added all the time!