Etsy is a wonderful place to start a business, especially if you are new to selling online. Its simple to set up and can put your items in front of thousands of people who are looking for exactly what you are selling. This is great option for many, but if you intend to sell your goods full time, Etsy should be seen as another tool in your toolbox, not your only selling platform.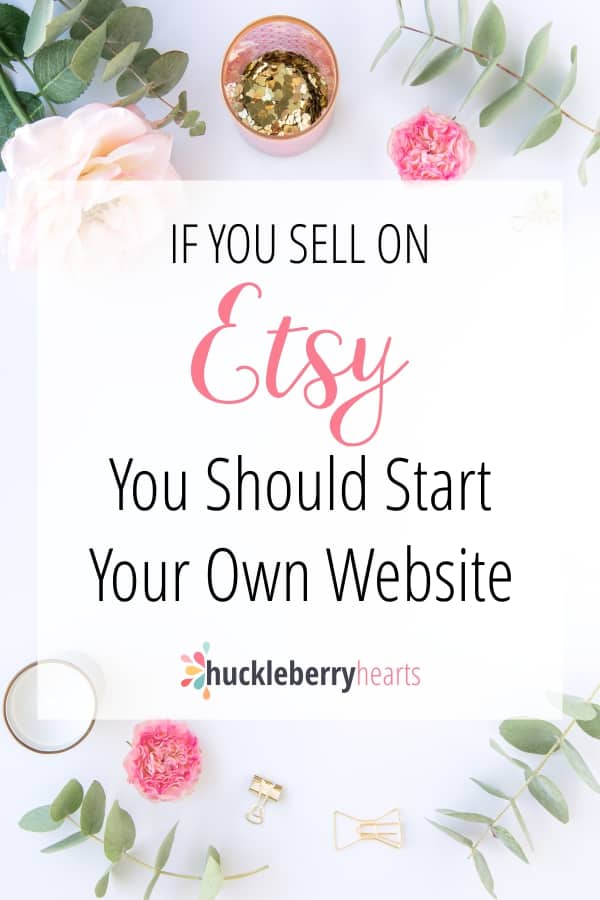 I see many people who sell on Etsy, complaining in the Etsy forums about how their shop is slow and they don't sell enough items to profit from it. Or maybe they used to make decent money, but their views and profits have declined over time. Etsy and Google frequently change their algorithms, putting some shops farther down the list when it comes to views. And for sellers who rely solely on Etsy for their incomes, this can be financially devastating.
What Top Etsy Sellers Do
Now we all have seen those beautiful Etsy shops, that are selling their stuff like gangbusters. They have hundreds or even thousands of items for sale, easily putting them in the top sellers category. These shops can be a great example of how to sell on Etsy successfully. However, most of them are not exclusive to Etsy. In fact, many of those shops sell on other sites and even on their own websites. Why? Because if they lose their shop on Etsy, their business is done. Which is why many sellers opt to spread out their presence on the web, to reduce their risk and to also increase how many people see their items.
You may remember a top selling site that left Etsy back in 2015 called 'Three Bird Nest.' Thankfully they had already begun to build their website outside of Etsy and the closure of their Etsy store wasn't the end of their business. Had they not already transitioned most of their sales to their website, I doubt they would be in business today.
Why Open An Etsy Store?
So, then why have an Etsy store at all? Well, think of it as a way to advertise to new customers. If you are just starting out, Etsy is a great way to ease into business, learn the basics, and begin to develop your customer base. With their Promoted Listings tool, you can advertise your own items within Etsy so buyers can find you and your great products. Etsy even works with Google Shopping now, so your items are even more searchable on the web. Once people become your customers, your great service and awesome products will keep them coming back for more.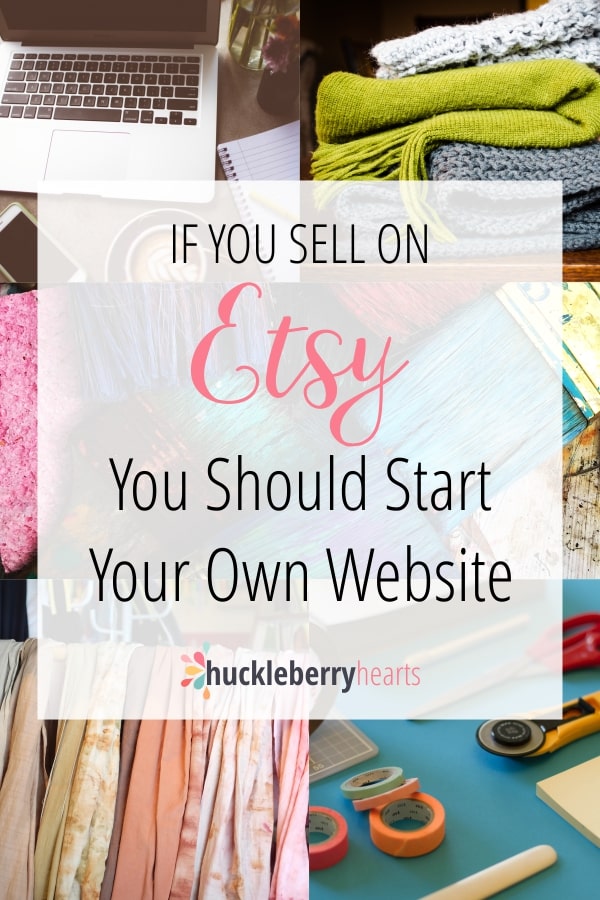 For example, back in 2014 when I opened my Etsy shop I thought I'd be lucky if I sold one item from it. I remember the first time I heard that 'cha-ching' from my Etsy app! I could hardly believe it, someone bought my art! And she even left me a sweet note telling me how much she liked my designs! I was hooked after that, I wanted to sell more, and I did. Four years later and my shop is thriving, with over 46,000 sales as I'm writing this. "Well if you are doing so great Shanna, why are you selling on your own website then?" I hear ya, it seems silly at first, why confuse people and send them to another site? Why put in all that work, if Etsy is so much easier? Well, let me tell you why…
Etsy fees are a killer. I mean, like ugly crying into my pillow at night, seriously. I lose almost half of all my sales revenue to Etsy fees. Its tough to make that payment every month, because I work so hard on my shop and my art, it almost feels wrong to give them so much money.
The Benefits of An Etsy Shop
I realize the value of what Etsy is providing. They host my store, bring in buyers, advertise my items, provide a way for my customers to easily pay me, and they even help my customers download their purchases from my shop, all while I sleep and paint. Yes, it is a large payment every month, but its well worth it. And I don't let it go to waste, I have a large email list of happy subscribers who look forward to my new items each week and eagerly buy them up. I link my newsletter to my website shop, and funnel customers there instead of my Etsy store. This helps me retain more of my revenues and it builds trust with my customers and clients. Most of them have already purchased from my Etsy shop, so they know I sell good quality items.
Start Your Own Website
Now before you run out and start a website, know this – its really tough if you don't know what you are doing. Sure, you can learn, I mean I did! And I'm still learning everyday. But just because you put up a website, doesn't mean people are clamoring at the door to get in. You have to work your tail off promoting, advertising, fixing, and maintaining your site all the time. So if you are just starting your journey or plan to sell on Etsy in the future, be sure to build up your business a little bit before you venture out and invest in a website. And on a side note, Etsy does offer their own website service called 'Pattern.' I plan to write an article about this soon, and spoiler, I don't recommend it!
No one wants to put in years of their sweat and tears into a business, just to have it all taken away or wither on the vine when algorithms change. They best way to keep your small shop or business on Etsy up and running is to invest in it and for me, that means selling from my own website too. Yeah, its super tough sometimes, but its well worth the effort. And if anything ever happens to my Etsy shop, my business won't be ruined over it.